Your Trusted Melbourne Commercial Kitchen Cleaning Company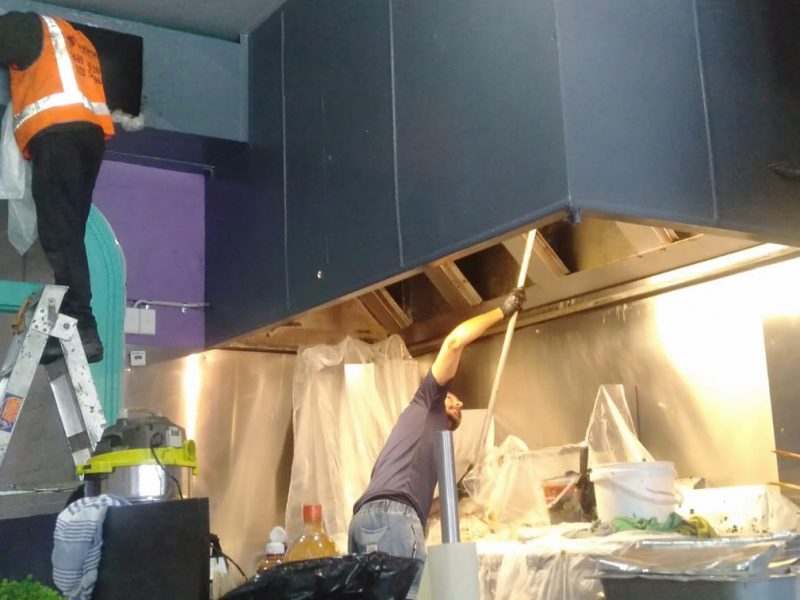 The Importance Of Kitchen Cleaning
Kitchen is a place where the majority of activities are going on, especially for restaurants and hotels. Since you use it in most of the time, making sure that the kitchens and their equipment are cleaned and well-maintained is crucially important for businesses. 
Since you use it all the time, grease, dust particles, and harmful substances from cooking get accumulated over time and if left uncleaned, can lead to fire hazard. The important kitchen parts like canopies, benches, the grills, etc. can easily get dirty and are difficult to clean.
Professional Commercial Kitchen Cleaning In Melbourne
Now you can relax, sit back, and enjoy running your business as you can hire our professional kitchen cleaners to help clean your kitchen and kitchen equipment in Melbourne. We offer a one-stop cleaning solutions for your commercial kitchens. This include things like full canopy cleaning, duct cleaning, and whole range of kitchen cleaning services in Melbourne and surrounding areas.
This service is also coupled well with office cleaning, carpet cleaning, steam cleaning, and end of lease cleaning to ensure maximum cleanliness for your commercial and residential areas.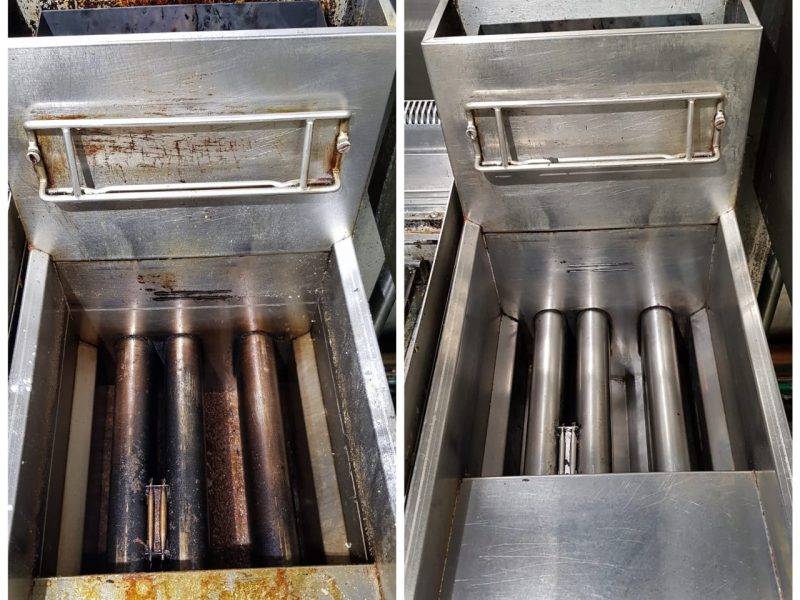 Eco-Friendly cleaning service – Our commercial kitchen cleaning services utilize eco-friendly products to perform the work. So 100% risk free
Full deep cleaning solutions – The service is throughout the kitchen and we leave none of the corners or the edges where grease is accumulated.
Professional commercial kitchen cleaners at your disposal – Our cleaners are well-qualified and are specially trained for this kind of work
Service at your choice – You get a chance to choose various sub-cleaning service for your kitchens, available to you at 24 x 7
Not even a single thing to complain about this company! They thoroughly cleaned my kitchen and guess what? My restaurant never need to worry about hygiene problem again. Great job guys
Highly trained commercial kitchen cleaning team with affordable price. I even hired them for pressure cleaning service after this work for my house. Awesome company!
Super quality work in such a short amount of time. BnCleaning completely cleaned my kitchen from start to finish in less than 3 hours! Can you even believe that?? Definitely will hire again soon
We are located at: Unit 10/2 Chapman ave, Glenroy, VIC, 3046
Phone no: +61421029932
Find us on: Facebook, Yelp, True Local
Got any question? Click the button below to contact us