Best Canopy Cleaners Melbourne. We Clean Your Canopies
We are a premier canopy cleaners Melbourne that offers various canopy cleaning services such as duct cleaning, hood cleaning, exhaust fan cleaning and more. Our Melbourne canopy cleaners are well-trained to offer you the best Melbourne canopy cleaning experience. Get a free quote today.
Commercial Canopy Cleaning In Melbourne
Are you looking for a professional canopy cleaners in Melbourne, Victoria? Well then you have come to the right place. We offer various canopy-related cleaning to help remove all the grease and fat off your kitchen equipment. Give us a call today and let's see how we can help you.
Canopy Cleaning Services Near You:
Here are our Melbourne's canopy cleaning services available:
Hood cleaning is the important part of canopy cleaning as it is the outer side of the exhaust system. It contains removal of grease behind the filters, fans and ducts of the exhaust system.
The ductwork of the exhaust system got some remains of the exhaust gases creating some heavy grease which is simply a fire hazard. BnCleaning provides the canopy exhaust cleaning in Melbourne, Victoria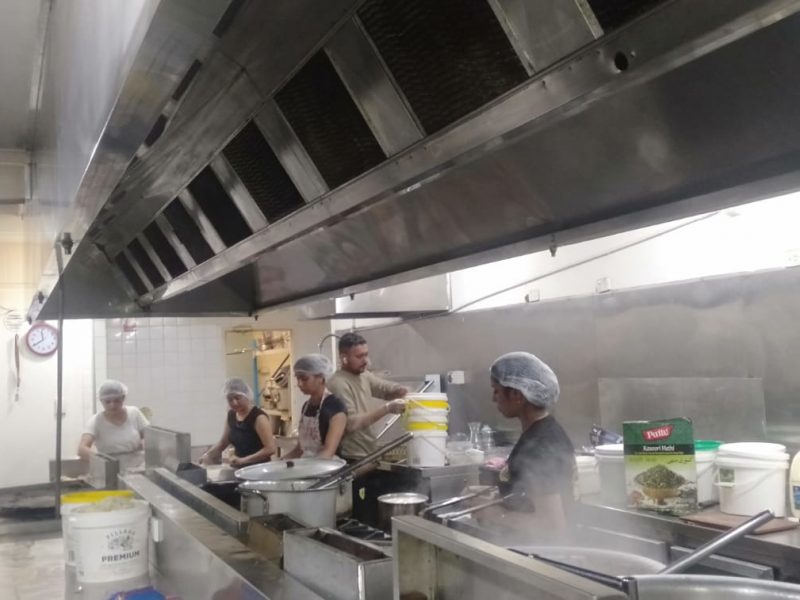 Kitchen Equipment Cleaning
We provide complete kitchen equipment and exhaust cleaning as these equipment can severely increase the chance of fire if not cleaned properly. 
Any grease buildup in the duct whether its vertical or horizontal can be professionally cleaned by the us. So consider out canopy duct cleaning service today.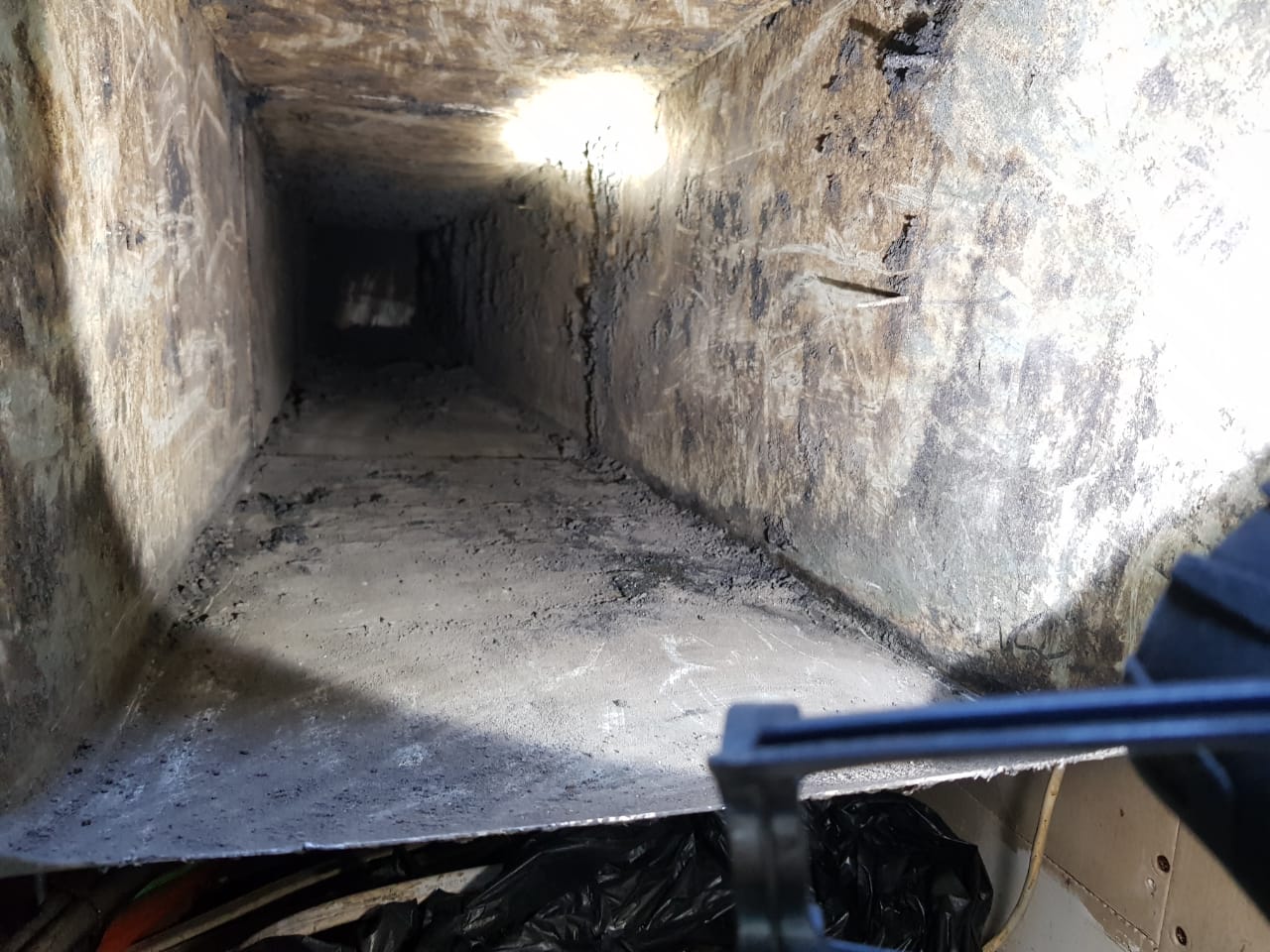 Melbourne Kitchen Canopy Hood Cleaning Services
We understand that commercial kitchen exhaust systems require regular cleaning and maintenance. All the work in your restaurant, whether big or small, will deposit some amount of grease in the duct system, and overtime, this gets accumulated.
We, at BnCleaning, offers various cleaning services in and around Melbourne city. Our canopy cleaning Melbourne will help ensure that your kitchen duct system and kitchen exhaust fans are cleaned and maintained. We clean the hood, the duct work, fan and the roof, without neglecting any component of the entire system.
Commercial Kitchen Exhaust Cleaning In Melbourne
Making sure that your kitchen exhaust system is regular cleaned and maintained does not only ensure the safety of your clients, employees, and working space, but also follow the Australian cleaning compliance. If your kitchen exhaust fan is covered with grease, it can easily catch fire even with a small spark.
Cleaning the exhaust system by yourself is also no mean easier as well. The complex system of the canopy hood and exhaust fan makes it nearly impossible for restaurant owners like you to effectively clean the canopy duct. Therefore, you need to hire professional cleaners such like us to help with the cleaning work for you.
Why You Should Perform Deep Canopy Cleaning?
This is to remove all greases, fat, smoke, and harmful gases to make sure that the canopy duct and kitchen equipment function again with safety. If cleaning is not carried out regularly, grease on the inside surfaces of the canopy will create both hygiene and fire risks. 
Keep in mind that  just just wiping out the exhaust with a cloth simply is not enough. Therefore, a deep canopy duct cleaning and duct fan cleaning need to be performed by canopy cleaning specialists in Melbourne.
First off, our cleaners will determine the cleaning level for your kitchen canopy systems or duct fan in order to select the right cleaning tools and equipment, Next, we will perform the initial cleaning process to remove all the greases and dust particles from the kitchen surface. Then our canopy cleaners will start removing all the toxic and harmful gases accumulated. Lastly, we will use our Eco-friendly quality products to coat the kitchen interior surface to ensure that the canopy exhaust is maintained.
Boys at BnCleaning have done very good job, highly recommended. And thanks to Jessie and Mandy also.
– Narender Godala
Excellent and professional services offered by this company. They were around the clock, punctual, and know exactly what they were doing. Highly recommended.
– James Skelton
They are the best kitchen cleaning company in Melbourne, period. No doubt they have so much of reputation in the city. We recommend taking BnCleaning if you're looking for great services to take.
– Taljit Lebuna
Frequently Asked Questions
How often should I clean my kitchen canopy?
A commercial kitchen must be professionally cleaned every 6 months as per the Health and Safety at Work Act. The cleaning protocol must be followed properly as per standards. However, one should clean the place on a monthly basis for a cleaner and healthier place.
Why should I hire a canopy cleaning specialist?
Kitchen canopy and duct cleaning actions are generally dangerous to be done by non-experts due to accumulation of harmful substances. Besides, commercial The canopy cleaning companies use superior products and shampoos without chemicals. These products are eco-friendly and safe to use for any kind of material.
How do I clean stainless steel canopy?
You can also clean the stainless steel kitchen by washing it with soap and water, next is scrubbing it with a brush properly, next step is to apply baking soda and vinegar that are used for the toughest stains, and finally, get it rinsed with the cleaner and dry out the water stains from the steel.
How much does canopy cleaning cost in Melbourne?
On average, canopy cleaning cost around $50-$80  per hour, and can be a little more or less depends on the amount of work required to complete, and the condition of the canopy system.
We are located at:
Unit 10/2 Chapman ave, Glenroy, VIC, 3046
Phone no: 0421029932
Office no: 0380808072
Got any question? Click the button below to contact us