Affordable Oven Cleaning Company In Melbourne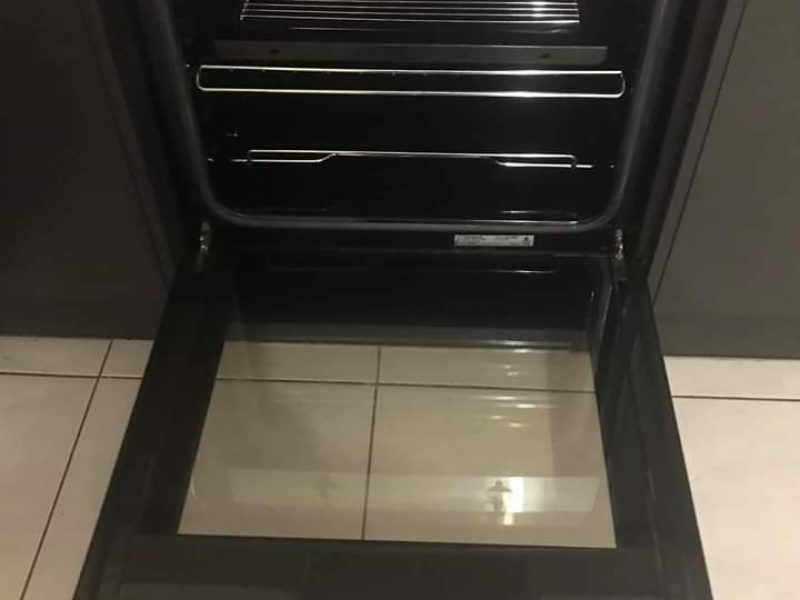 Oven & BBQ Cleaning Services That Bring Results
We all know that after using your ovens for sometime, the grease and charred food get accumulated and turned into hard carbon, which makes it difficult to clean. An ordinary oven cleaning products might not be enough to get the job done. Over time, this can leads to risk of fire hazard and unpleasant burning smells coming from your oven and stove. Therefore, what you need is a professional oven cleaners to help you clean your ovens. We are also certified in cleaning commercial kitchen appliances and industrial ovens.
Our oven cleaning services in Melbourne is unique to only our company. We perform what we called as a complete deep oven cleaning process, using special equipment and cleaning products. We start off with placing a protective sheet underneath, ensuring that your floors and surrounding areas are protected.
We then remove your racks and trays, along with soaking them in a tank full of powerful solutions that dissolves the grease and grime. After that, we perform the cleaning inside your oven using special scrubbers, followed by the cleaning of the outside of the appliance. 
After everything is complete, we assemble all parts back together. The process is also the same for other kitchen appliances like stove, BBQ, and other conventional cooking appliances.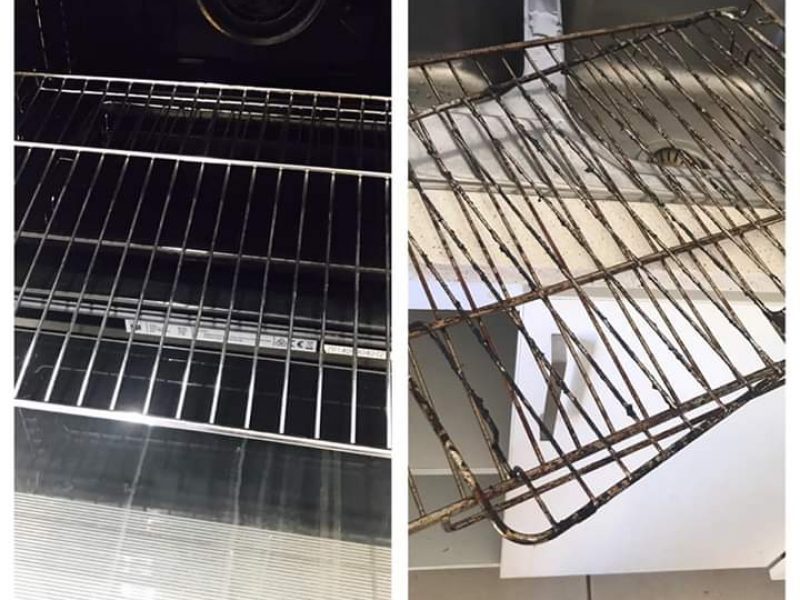 Premier Melbourne's Oven Cleaning Firm
With over 10+ years of experience in proving professional cleaning services in Melbourne such as end of lease cleaning, office cleaning, window cleaning, and carpet cleaning, we offer the best oven cleaning for you.
With this, here are some of the benefits of why you choose our services:
We use eco-friendly products and non-caustic detergents 
It saves time and prevent damages
Regular maintenance and cleaning prolongs the lifespan of your ovens
Removal of all fire hazard and unpleasant burning smells from the ovens and stoves
Stubborn stain removal guarantee
Easy-To-Book system
Super dependable cleaning company in Melbourne. This is my second time hiring them and they did a very good job for both my tile grout cleaning and oven cleaning.
My BBQ stove was badly burned and BnCleaning has literally turned it over. Now it looks as good as new. Thank you guys!
I wish I could them 10 stars! Definitely the best oven cleaning company in the city. Highly recommended!
Frequently Asked Questions
How much does oven cleaning cost in Melbourne?
The cost varies depends on the size and conditions of your oven. For example, a Single Oven – 60cm costs $140 and may have an extra cost of $10-$20 if the condition is severely burned
How often should I get my oven cleaned?
The frequency depends on how often the oven is used and the type of meals cooked in it. An oven which is regularly used will need cleaning more often than an oven used once a week. It's recommended to clean it every 6 months, but in some cases yearly is enough
How long does oven cleaning take?
This depends again on the size of your oven and the dirt condition. Usually, it takes about 1-2 hours to complete the work.
Do you offer range hood cleaning as well?
Yes, we do. Please check out our canopy cleaning page for more information
We are located at:
Unit 10/2 Chapman ave, Glenroy, VIC, 3046
Phone no: 0421029932
Office no: 0380808072
Got any question? Click the button below to contact us