Brisbane's Best Cleaning Company
A Trusted Brisbane Cleaning Company
BnCleaning is a professional cleaning company in Brisbane with over 10 years of experience in the field.
We offer various range of cleaning works that you need in various cities. With our quality team and cleaning methodologies, you can rest assured that your cleaning job will be done professionally.
BnCleaning provide canopy, and deep equipment cleaning. We aim to deliver the highest standards of cleaning. Our cleaning of canopies will remove all carbon, grease and fatty deposits.
Did you spend hours scrubbing and cleaning the property but are still doubtful whether you will be able to achieve the desired results? Then you've come to right place. Mostly importantly, we guarantee a 100% bond back guarantee
We are experienced office cleaners who can provide you with the best commercial places cleaning in the city. Let's get your messy office space cleaned today.
Thank You BnCleaning team for cleaning my house. Carpet, tiles, kitchen, bathrooms and even grass looks fantastic. I will fully recommend to anyone who is looking for house cleaning.
This company is just marvellous in cleaning and staff is also very energetic highly recommend this company for any type of cleaning.
Excellent canopy cleaning.Friendly and good community service . Well done guy , you did a very good job
Latest Brisbane's Articles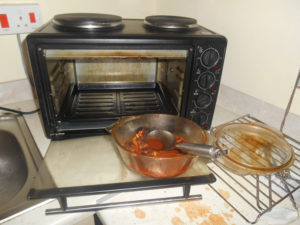 Grease and grime gets accumulated over time in your kitchen...
Read More
We are located at:


Phone no:
Got any question? Click the button below to contact us
One of the oldest cities in Australia, Brisbane was founded upon the ancient homelands of the indigenous Turrbal and Jagera peoples. Named after the Brisbane River on which it is located—which in turn takes its name from Sir Thomas Brisbane, the Governor of New South Wales at the time of the city's founding—the area was chosen as a place for secondary offenders from the Sydney Colony.
 Brisbane was chosen as the capital when Queensland was proclaimed a separate colony from New South Wales in 1859.