Your Go-To Tile And Grout Cleaning Company In Brisbane
Brisbane Tile And Grout Specialists
BnCleaning specializes in tile and grout cleaning services, where an industry-powered equipment is employed. We remove all the hard grout and grim from your floors. No matter what type of material, whether it's a ceramic floor or concrete floor, we can clean your tile professionally. Our tile cleaners comes equipped with specially developed cleaning solutions and high pressure cleaning equipment that are able to clean your tiles and grout to the highest standards in Brisbane.
Commercial Tile And Grout Cleaning Services
Did you know? Most tiles are porous, which means that using an acidic cleaner can damage them irreversibly over time. This is why it's recommended to use a mild solution of water and dish soap for regular wiping, and professional tile steam cleaning twice a year.
Therefore hiring a Brisbane tile grout cleaning firm who knows what's best for your tiled surfaces is the safest option. Areas such as bathrooms, kitchens, family rooms, patios, laundries, pool surrounds and even driveways can be benefited from our commercial tile regrouting, tile restoration. and floor cleaning service.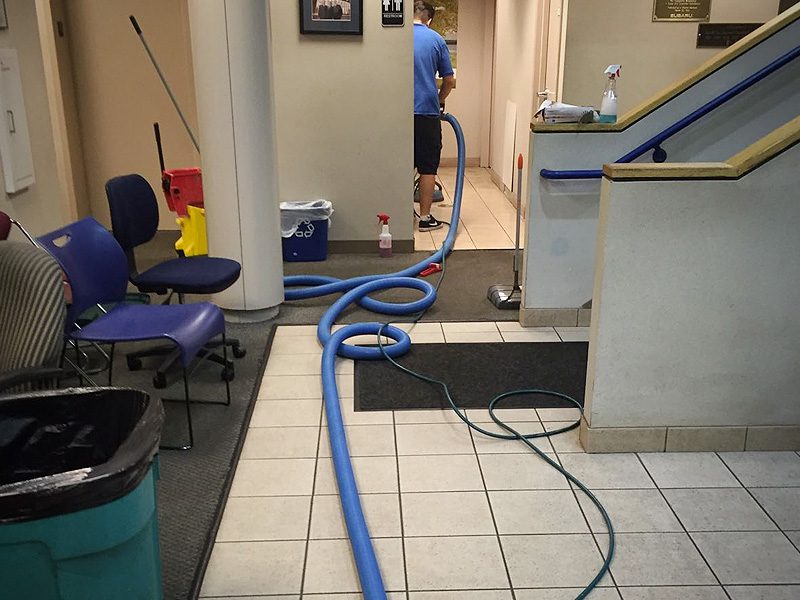 Best Tile And Grout Cleaning In Brisbane
With over 10+ years of experience in proving professional cleaning services in Brisbane such as end of lease cleaning, office cleaning, window cleaning, and carpet cleaning, we offer the best tile and grout cleaning for you.
With this, here are some of the benefits of why you choose our services:
We use eco-friendly products and non-caustic detergents 
It saves time and prevent damages
Regular maintenance and cleaning prolongs the lifespan of your tiles
Removal of all the hardened floors, grout, and grime
Other services such as tile sealing, tile regrouting, and tile restoration are also offered.
Easy-To-Book system
Our Tile & Grout Reviews From Customers
Great grout cleaning services offered by this company. Highly recommended to everyone looking to get their bathroom cleaned professionally
Always love working with BnCleaning to get my grout cleaned. With their cleaning products and team, definitely second to none in Brisbane.
Definitely the best tile cleaning company in Brisbane. Everything went perfect for us!
We are located at: 12/228 eight miles plains 4113, QLD
Phone no: 0380808072
Got any question? Click the button below to contact us