Commercial High Pressure Cleaning Service In Brisbane, QLD
Reliable Brisbane Pressure Cleaning Company
Say goodbye to your dirty hard outdoor surface because BnCleaning is here to rescue. Why waste your time trying to clean your exterior like garden patios, deck, or even tennis court when you can fully utilize our professional pressure cleaning services.
Our company only uses eco-friendly cleaning equipment, i.e. high pressure washer and water to clean the surfaces. So you can be assured that this won't cause any harm to them. We ensure that even the most difficult place to reach will be cleaned to sparkle and will look good as new. Our pressure cleaners are experts in this field and they are specially trained for this.
How We Pressure Clean Your Exterior Surfaces?
Starting off, our high pressure cleaners will analyze the place and will get our cleaning equipment ready. Once done, we will first clean the open surfaces such as brick walls or swimming pools as they are easier to reach.
Then we will move on to other surfaces to remove the dirt and mud and mold and mildew. We use highly-targeted jet spray cleaners and that's what make our high pressure cleaning service perfect for abrasive surfaces like driveways, decks walls, decks patios and brick walls. This is also useful for cleaning other leftovers such as:
Loose paints
Oil and petroleum products
Graffiti paint, etc.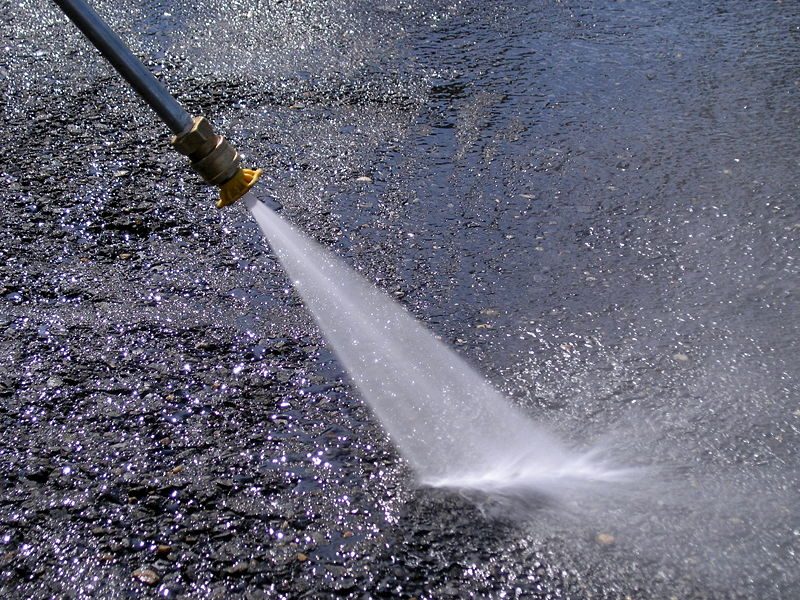 Why Avail For Our Brisbane High Pressure Cleaning Service?
Fantastic work, guys! You have literally cleaned my garden patios and brick walls professionally. Now they are as cleaned as new.
Awesome high pressure cleaning work in Brisbane from these guys. I even hired them for my window cleaning and tile grout cleaning.
Best pressure washing work from this company. They have pressure cleaned my entire swimming pool in less than 2 hours! Also, they are very easy to get a quote and book the service.
Frequently Asked Questions
Can you clean all my external surfaces?
Yes, of course. We have a team of highly trained high pressure cleaners and advanced pressure cleaners that can be used to clean any type of your surfaces. Be it driveways, patios, walls, facades, fences, tennis court, water tanks etc.
Do you offer floor cleaning as well?
Yes, we do offer floor cleaning. We have a whole bunch of commercial cleaning services in Brisbane that you can choose from here.
what PSI is good for pressure washing a house?
For around-the-yard chores, like stripping a deck, de-greasing equipment, or washing siding, 1,300 to 1,600 psi is plenty. More pressure is certainly useful in some situations, but it's also more dangerous.
How often should you have your house pressure washed?
Some house owners would prefer to do it every few months. But as for the rule of thumbs, you should have your house pressure washed at least once a year.
We are located at: 12/228 eight miles plains 4113, QLD
Phone no: 0380808072
Got any question? Click the button below to contact us