End Of Lease Cleaning Adelaide
Commercial End Of Lease Cleaning In Adelaide
We have a pride on delivering the industry's and area's highest standard of work because of the 100% customer satisfaction with our work. That's why we are always on the top rankings in the cleaning business in Adelaide over several years.
Our major reputation source is our always ready to improve plan and this is the reason we got a number of loyal customers. In our vast cleaning service, one is the End of Lease Cleaning which is also called as (Bond Cleaning) or vacate cleaning in the city of Adelaide.
You all know how the important the cleaning of end of lease is. Because you are required to clean the place as per the real estate standards. This requires pure expert end of lease cleaners who understand how important work they are doing and how their work can have an impact on someone.
In this special occasion, We are here along with our professional end of lease cleaning team to help you. The bond cleaners will do the following cleaning services in Adelaide:
End Of Lease Cleaning Services In Adelaide
End Of Lease House Cleaning
We will clean each and every corner in your house. Also, there are more things like air conditioning units, wardrobes/cupboards, all the floors of room or any surface, BnCleaning team will do complete washing and dusting of the things that are present in the rooms. As our team knows the rules and laws of end of lease, so you will receive 100% bond with the help of our home cleaning service.
End Of Lease Carpet Cleaning
This is a difficult thing and requires more effort and energy. Our team will do it with latest equipment so that there would be no damage to any part of carpet.
Oven Cleaning
This is also another difficult task as it requires more experience and expertise, but our team is capable to clean it professionally. Complete cleaning of oven from every side and along with this, dishwasher, fridge and freezer also.
Kitchen Cleaning
It includes the cleaning of all the things that are present in the kitchen. Some of the important items in the kitchen are locker, countertops, shells, stove, rangehood. Along with this, there are basins, taps, windows, wash floors. BnCleaning is here to wash all of items in the kitchen professionally.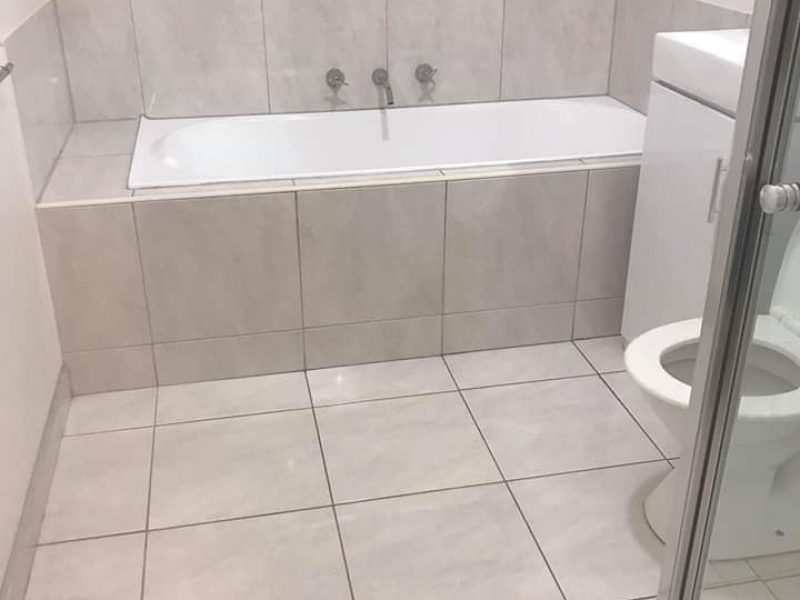 Bathroom Cleaning
Bathroom cleaning includes cleaning of the toilet, sink, bath and tiles. Also, the walls and ceiling of bathroom and in between shower curtain and shower doors. Our team will also wash all of the surfaces, mirrors, shower bars, floors etc. In short, every small or big item that is present in the bathroom will be restored to its initial condition.
Balcony Cleaning
Balcony and ceiling are the places that accumulate all kind of dust particles, spider web and every dirty thing you could ever think of. They are the 2 places that are often neglected the most in the house. When you hire us, our cleaning team will take care of everything. Just sit back, relax and watch your places cleaned.
Why Book BnCleaning's End Of Lease Cleaning?
Here are some of the top reasons why we are the best bond cleaning in Adelaide:
Bond back guaranteed. You get 100% bond return from our service
72 hours guarantee. If in case you're not satisfied with our vacate cleaning service, you can request a full refund.
Top quality service. Real estate agency bond cleaning standard guaranteed.
Fast booking service. Completely hassle-free easy-to-use booking system in which all you need is fill up your information and we'll handle the rest
Eco-friendliness. We use 100% Eco-friendly cleaning products to perform cleaning services. So be assured that you're in a safe hand.
Easily coupled with other service. You can check out our office cleaning service which goes very well with this.
Our Vacate Cleaning Adelaide Checklist
Our vacate cleaning checklist is second to none to any company in Adelaide and are real estate's favorite. Here are the lists:
Vacate cleaning Bedrooms/ Dining Room checklist
• Door frame, door
• cupboards and wardrobes
• Electrical socket board & switches
• Mirrors
• Door handles
• Window frames, windows from inside
• Flooring
• Walls mark cleaning
• Food Shelves
• Carpet steam cleaning
End of lease cleaning Bathroom checklist:
• Shower and shower screens
• Sink, Tap and shower head
• Bathroom tiles/ flooring
• Toilets
• Bathroom cupboards, shelves
• Mirror
• Remove water marks from Metal surfaces
Bond cleaning checklist of Kitchen

• Stove top, Cook top, rooftop, chimney and exhaust fans
• Doors, door handles
• Walls mark cleaning (spot cleaning on the walls)
• Oven clean (inside and outside), Grill, and Dip trays.
• Skirting board
• Sink, tap and worktop
• Kitchen tiles, flooring
• Switchboard
• Cupboards
• Splash back
• Soap dispenser
Frequently Asked Questions
How much does end of lease cleaning cost?
Cost for end of lease cleaning in Adelaide will be vary depending upon the size and the state of the property. For instance, for a 3 bed 2-bathroom house or unit will be different from 3 bed 1-bathroom that includes everything inside the property cleaned thoroughly including windows from inside and outside where reachable..
Feel free to request a free quote to know the exact price.
What other related services do you offer?
In case you can't find what you need, just to let you know that we also services like steam cleaning, pressure cleaning, pest control, office cleaning, tile and grout cleaning, removing cobwebs, stripping and sealing the floor, and various vacate cleaning-related services. Feel free to contact us to learn more.
How many end of lease cleaners are sent to my home or apartment?
Most of our standard jobs involve teams of 2-3 cleaners, but if you have a bigger property, which requires more attention, we can provide you with a custom offer that will satisfy your needs. Most importantly, we also guarantee 100% full bond back.
Do you offer carpet cleaning? 
Yes, of course we do. We also offer other related carpet cleaning services such like carpet steam cleaning. We will use both vacuum cleaner and hot water to remove all the dust and stains from the carpet
How long does end of lease cleaning take?
The average cleaning session of a standard 2-bedroom apartment can take around 4 hours, but for a more precise estimate, please call one of our customer care representatives.